I was absolutely one of those girls that was excited about planning her wedding day. Well, I was excited for the first couple on months. After I got into the thick of it, I hated every second of prep and planning. The facts were clear, my parents gave me a finite amount that they would contribute, and I knew that I wasn't rich, so my fiance and I would need to find shortcuts to making my dreams a reality. I found wonderful ways to save money and I was very, very happy with my experiences! I never thought that anything looked "cheap" or "tacky". I am a big fan of DIY, but also a fan of making a decision so I can cross it off my to-do list as soon as humanly possible. Here are several things I did that saved me thousands, literally.
Sunday Afternoon + Winter Wedding + All in One Venue
Josh proposed on the 4th of July, and I assumed we'd have a traditional Summer or Autumn wedding the next year. Josh said he didn't want to wait that long. That truly meant so much to me! We ended up getting married in March, a day when it rained, snowed AND sleeted. All of that drama happened when we got to the venue, and we had NO idea that the weather was that bad.
We chose to have our service and ceremony all in one venue, on a Sunday afternoon, at the Mansion at Valley Country Club. The prices blew every other vendor out of the water. We ended up getting such a great deal that we had open bar and two entrees for everyone. You couldn't beat it.
Flowers
The floral packages that I lusted over were well beyond $1,500-$3,000. I needed flowers for every table, every person in the wedding party, my immediate family and Josh's immediate family, etc. I was ready to hire a fancy florist, but I was smitten on doing the flowers myself. I have no idea why, but I really wanted this to have my own personal touch. I bought 200 white roses for $136, and the 33 piece pink collection from Sam's Club for $675 (inside the blue buckets and clear bucket) and custom created my bouquet with flowers from a Potomac florist (bucket at the bottom). The entire wedding party's bouquets, the corsages, boutonnieres and several centerpieces were delivered to my house, preassembled. Services like this are definitely one of the best kept secrets in wedding planning!
I spent about 2 hours calming my nerves with my mom, hanging out and arranging the additional flowers for some of the centerpieces (above) and making my bouquet. It meant so much to me, and saved me loads!
I ended up spending less than $1,000 for flowers for the entire wedding party, and as arrangements for the tables. I bought vases at Michael's, and with all of the coupons, I spent about $40.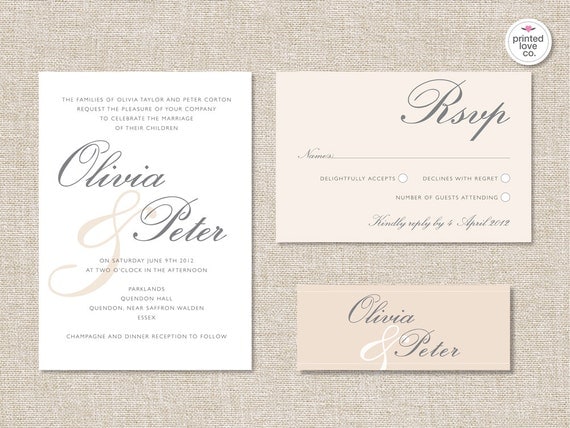 Stationary
I was ready to purchase pricy stationary from all kinds of wedding spots (Shine was my fave by far, and the package I picked out was $425 before shipping/handling), but I ended up finding a really great invite on Etsy, so I purchased it there and got them printed. I also got my programs and seating chart made on Etsy, and printed them locally. The programs were so unique and and had a unique spin on them. Our guests talked about them for the longest time!
Utilize Hookups
The printers I used? Yep, I knew them from work. A co-worker made big things happen. I got my invites, RSVPs, and programs done for free. The large seating chart was printed down the street at Staples. I bought my envelopes with a coupon code on envelopes.com. All of my stationary (Etsy purchases included) cost a combined total of $150, at the most.
Photobooth on GroupOn
Our photo booth was a colossal hit. I can't say it enough. Since we weren't using peak wedding/graduation time, I got the photo booth for $400, a savings of about $800. It was one of the highlights of the wedding! Again, if you want to make your wedding stand out and give people fun memories to take with them, go this route!
Favors
I thought about doing a candy bar, and a few other things. But since we were going to have an awesome photo booth, I decided to give everyone a photobooth frame for their favor. The Etsy vendor who made our programs also made the custom strips that went into the frame before guests replaced them with their new photos. To this day, anytime we go to someone's home that was a guest of our wedding, we see a photo booth strip in the frame we provided! It feels so good every time.
Black Friday
My strategy was simple. I made a list of everything I needed to purchase (jewelry, frames, vases, candles, etc.) I saved up, scoped the sales and bought all of those items during the Black Friday weekend. I purchased the jewelery for my wedding party, and I got all of the necklaces and earrings for 50% off at Banana Republic. You couldn't beat the savings! I went down my list, made all of my purchases and saved a ton in the end.
With all of that being said, all of the months of preparations, meltdowns and wins made for a spectacular day. We reminicse about it all the time! If you have any questions about vendors, etc., leave a comment and I'll get back to you!