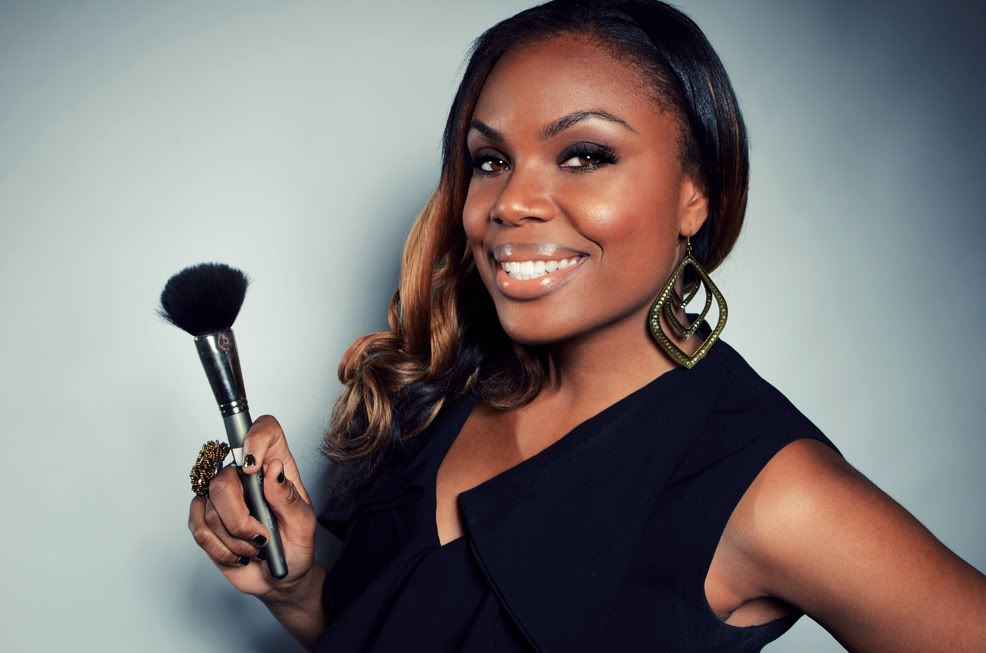 1. How Did you Get Started Doing Makeup?
A: I always loved doing makeup, but I only felt comfortable doing it on my own face because that's what I was most familiar with.  Anyhow, a good friend of mine got married last summer and asked me to be her makeup artist for the wedding, and I gladly obliged!  From there, I built my confidence and did my first photo shoot with a photographer that I knew.  Afterwards, I joined Model Mayhem and made contacts with photographers, models, stylists, hairstylists etc. and started doing a barrage of test shoots.  This allowed me to gain experience as well as build my portfolio!
2. Did you go to makeup school? Was this a benefit to you? If so, how? 
A: I did not go to makeup school, however, I did attend a lot of workshops (many of them held at makeup schools).
3. Did you work at any makeup counters? Was this a benefit to you? If so, how? 
A: No I've never worked at a makeup counter.
4. Do you do bridal work? If so, give us details.
Yes, I definitely do bridal work!  As I mentioned, my first 'client' was actually a bride!
5. Rates! This is the question people ask about most. How do you deal?
A: My rates are pretty much on par with similar artists in my area.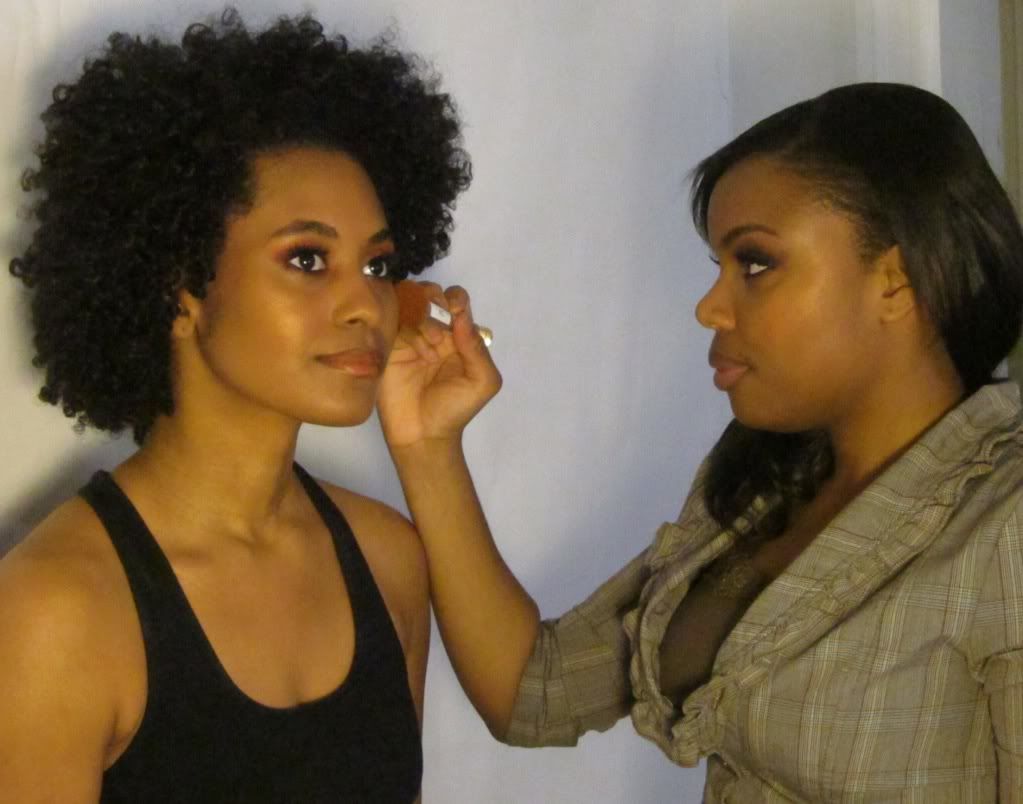 6. People always have crazy stories about doing makeup in the worst places! Where's the most unfitting place you've worked? 
I don't know if I have any horror stories as far as this is concerned, but I often do gigs where 2 important factors are missing:
1) Good lighting
2) A makeup chair (or at least a high chair or bar stool)!
I don't think people ever think about the fact that makeup artists need to be able to SEE in order for us to do our jobs effectively.  Also, bending over all day (because the model is sitting in a low chair) can take a toll on our backs.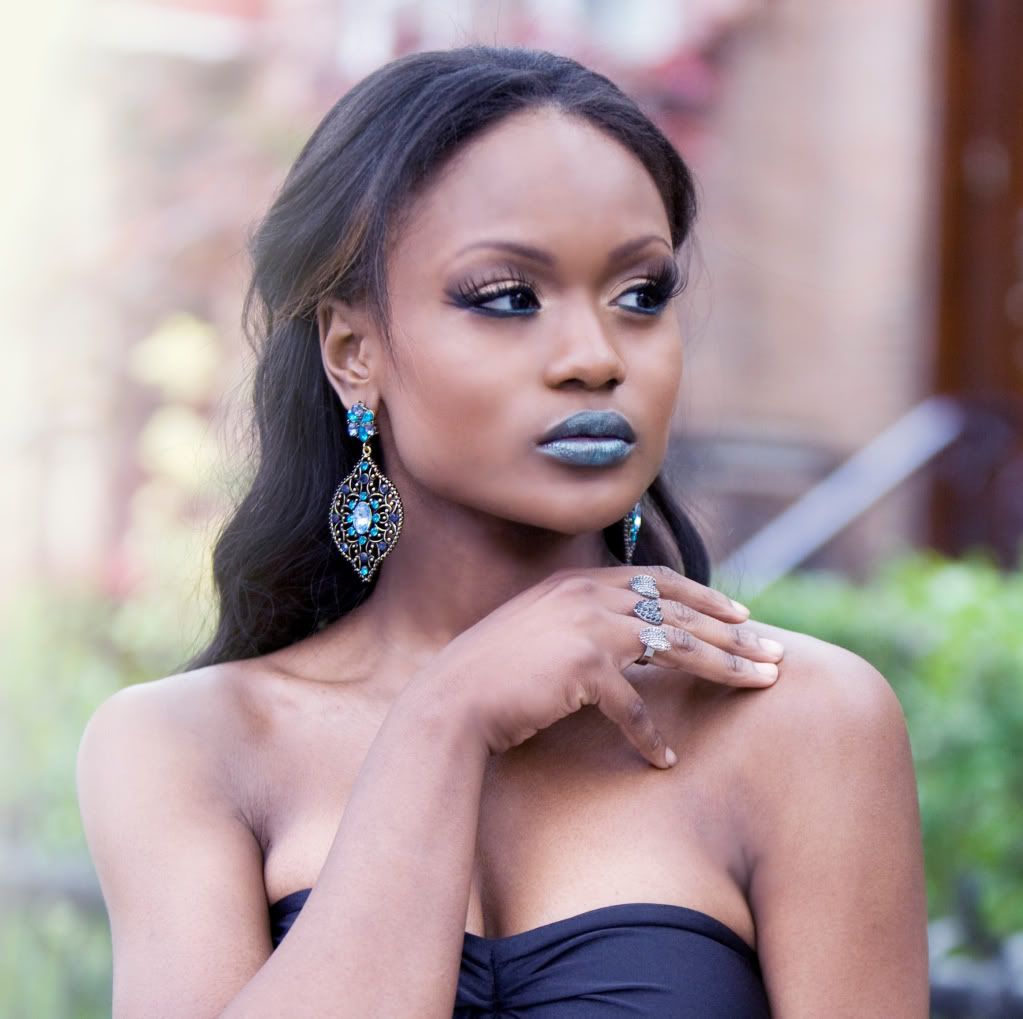 7. What are the things you wish you knew before becoming an MUA?
I wish I knew how much of a chore it would be to clean all the brushes and tools after the job is done! Lol....You only think about the fun, creative part of the job...you don't remember that these things have to be done as well.
8. How do you keep your makeup skills fresh?
I'm still new in the game, so I'm constantly looking for workshops to upgrade my skills.  I used to attend a lot of free workshops before, but now I'm willing to pay in order to be at a more advanced level.
9. How do you market yourself? 
I've been contacted quite a few times from people in the industry (photography/entertainment) who've seen my work on Model Mayhem.  This includes two magazines that reached out to me solely based on my work that they've seen online.  In terms of 'regular people,' or individuals that are not models or anything like what I mentioned before, I usually obtain them as clients through word-of-mouth.
10. How did you go about creating your kit? Did you go for pricey and drugstore items? How long did it take you? Did you over-purchase? Do you have things there that you rarely use? What do you use to carry your makeup? 
I have to give credit to blogger/vlogger, Makeup by RenRen, for helping me build my professional kit (even though she doesn't know it..lol).  I read a post on her blog that broke down all the essentials needed, and it definitely helped as a guide.  I built it gradually over a few months (not sure how long), with a mixture of department store and drugstore items.  I'm a huge fan of palettes because they make things so much more compact and portable, so I made sure to get most of my essentials (foundations, concealers, eye shadows, lip colors etc.) in palette form.  I carry my makeup in a mini carry-on suitcase.
11. Do you have a professional portfolio? Has this helped you? 
Yes, I have a professional online portfolio (
www.GlamourByKhadine.com
).  It has definitely helped because I often get contacted for gigs after people have seen my work.
12. Do you have any makeup artist role models? If so, who? 
Yes! I was in love with Mylah Morales for a while because she was responsible for all of Rihanna's makeup looks (up until about 2010 I believe) and Rihanna's makeup was always on point!  I then fell in love with Sam Fine after attending his seminar at The Makeup Show NYC, 2011.  Apart from the obvious fact that he's excellent at his craft, he's such a warm and personable individual.  Right away he captured my attention and held it throughout the seminar.  I also admire how accessible he is to aspiring artists and how generous he is with his knowledge.  That's the type of person that I would want to be.
Contact Khadine: Email: Khadine at GlamourByKhadine dot com Website: www.GlamourByKhadine.com Beauty Blog: www.CosmeticPassion.com Youtube: http://www.youtube.com/user/KhadineMUA Twitter: @KhadineMUA
 Want to be featured in the Makeup Artist Showcase? Shoot an email to features@scandalousbeautyonline.com for more information. I'd like to feature artists from all walks of life, with all levels of experience. Thanks!